Information Warfare: Winning the Battle Ahead
Posted 6 months ago on 1st October 2018
Remarks to Club de Madrid/ World Leadership Alliance Conference
Ministry of Foreign Affairs, Riga, Latvia. Thursday 27 September 2018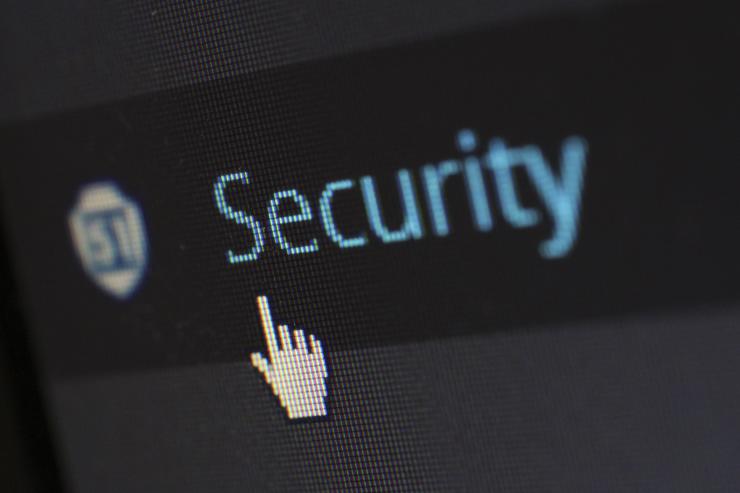 Thank you Madam President and thank you for the opportunity to speak here today.
In the UK we're very proud of our small part in your history and we're prouder still to be your partner for the future.
I want to offer a few remarks from the sharp end. I'm one of a small number of MP's who've sought to expose the role of information warfare in the Brexit referendum - and I've flown in from a country where we've just learned the agent who used chemical weapons to murder was a decorated colonel in the Russian military intelligence service. So we have a big stake in this debate and the reforms ahead.
I want to offer three points for our debate today; on the strategic challenge; the tactical challenge and the reforms that might be needed.
And I start with the strategic challenge because next year we mark the 30th anniversary of the fall of the Berlin Wall, which triggered a chain of events from which you recovered your nation.
It's a good time to look back on the world wrought by the revolution in trade and technology in those three decades. Because the truth is politics has simply not caught up.
Take technology. We have used technology as weaponry ever since we learned how to chip flints. And down the millennia it's always taken us a little longer to invent rules to govern how those weapons are used. Well right now we have cyber weapons but no Geneva Convention for how those weapons are actually used. We need one. And we need it fast.
Equally we have to realise that the world of trade has created winners and losers. And for those communities hurt by 'globalisation without compensation' - the communities, for example left high and dry by the end of manufacturing - we have to understand there's a search for new political answers. Populists prey on these communities creating scapegoats and misinformation creating conditions for what some call "tribal epistemology"; what you believe depends on what group you'd like to belong to.
So it's true this is not an era of change. It is a change of era. And that there is only so much that can be achieved by laws to create the information integrity we need for democracy to work well.
But to understand those new laws we have to understand the tactical challenge.
Thanks to Nato Stratcomm who are here today, we've been able to uncover and expose in our country what we've called the dark social playbook; the system through which information warfare is prosecuted.
First, we have the hackers like CozyBear or FancyBear. They work with the alt-news sites turning leaked documents into stories. These spill into Twitter where bots and robo-trolls dial up the noise level. Then it's imported into Facebook where, finally dark money is switched on behind the posts to drive circulation far and wide.
Our studies with data science firm Signify, show this reach is 25 times more important than Twitter. At this stage a story gets picked up by mainstream media on the grounds it's 'big'. And so misinformation can spread far and wide and fast.
So what do we do?
We're looking at five big ideas which I'd like to share today - and I look forward to working with the Club de Madrid to think through what exactly are the international instruments we can use to develop these ideas and turn ideas into action.
First, we think that we need to set out some first principles.
We like charters of rights in our country. We've been writing them since the Magna Carta. So we've proposed a bill of digital rights for the 21st century - including rights to informed use, so you know what technical tricks social media firms are using to keep you hooked. A right to algorithmic justice so you can stop bad decisions affecting you made by machines; and of course a right to digital literacy; something that will become the basis of 21st century citizenship.
Second - we will have to replace the eCommerce directive that regulates social media giants as if they're platforms not publishers.
Here we need three changes.
First, a duty of care which forces firms to identify the harms they might cause and take proactive steps to stop them. Crucially this needs to be open to audit.
If I went out and built a public space like a stadium here in Riga, you wouldn't let me run it without regard to the safety of those who came together.
Yet that's the freedom we give online giants today. It should change.
Second, there's a strong case for something like the German NetzDG laws to tackle hate speech.
That definition will change in different nations but it seems to me that's it's working.
Third, we need to look hard at Senator Mark Warner's proposals to require social media firms to label bots as bots and disclose the national origin of posts.
The eCommerce directive was written before today's tech giants were born. It hasn't stood the test of time and the sooner it goes, the better.
The third big change we need is to our regulators. We like regulators in Britain. We have lots of them. On their own each are too weak to stand up to what are now the biggest firms on earth. So we need to concentrate power and bring the number of our regulators down from twelve to a number closer to one.
Fourth, our democracy needs new election protection laws.
Our laws were written before the cyber age took off. They offer a hopeless protection against abuse. We tried to reform these during the data protection bill and unwisely the government voted against. Inevitably we'll to return to this. Again. And again. And again.
Finally, we will have to change competition law not least to stop giant tech firms building data monopolies in the future which give them too much control over what you see. Facebook bought WhatsApp for $19 billion - a deal too small to go to regulators. Yet the firm acquired data from a billion accounts. In the future we'll need data tests not turnover tests before calling in the competition authorities.
Now I don't think today's tech giants will like all of this. But as we heard today - they are still teenagers. Facebook is only 14 years old. Instagram is 13. Twitter is 12. These young firms need new rules if we're to ensure their great inventions are forces for good not bad as they move through adolescence to adulthood.
In the 19th century we went through exactly the same process as we're about to start now. We didn't have one factory act. We had seventeen of them. We changed the law as industry, and technology changed. And that's what we now need to begin.
Ends.